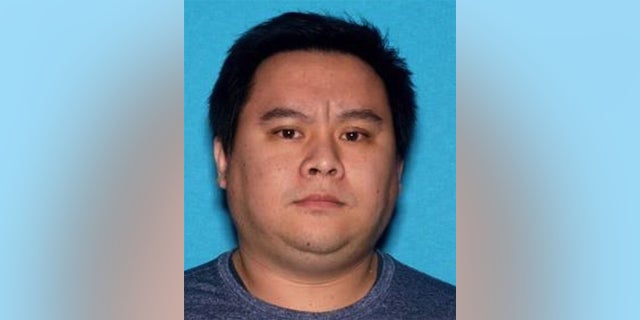 A California teacher was arrested Monday after a school employee found hidden recording devices in a local high school, authorities said. 
Siu Kong Sit, 37, is charged with possession of (or manufacturing) child pornography, burglary, and two other misdemeanors. 
Police officers responded to Beckman High School in Irvine, California, Monday after a contracted maintenance worker discovered hidden recording devices in the all-gender restroom near the pool. 
The contractor turned over the recording devices to administrative staff, who alerted the police. Officers determined that the devices had recorded several victims while in the restroom. 
SEATTLE HIGH SCHOOL TEACHER ARRESTED FOR ALLEGEDLY HAVING SEX WITH 16-YEAR-OLD STUDENT, PROSECUTORS SAY
Investigators determined that the devices were put in place by Sit, police said. The teacher was arrested and booked at Orange County Jail (OCJ).
Irvine police are attempting to locate additional victims based on additional evidence found on these devices, the department said. 
Online records show Sit remains in custody on $20,000 bail as of Tuesday afternoon. It was not immediately clear whether he had retained an attorney who could speak on his behalf. 
The school's website lists Sit in the science department. Fox News Digital has reached out to the school district for comment. 
CLICK HERE TO GET THE FOX NEWS APP
Sit's next court appearance is scheduled for Wednesday.