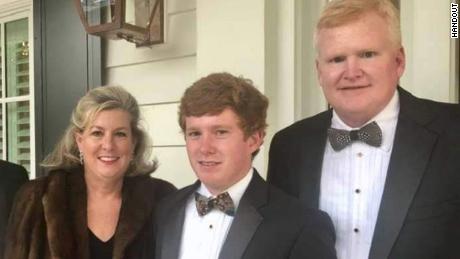 "I am aware that SLED (South Carolina Law Enforcement Division) advised the family that they intend to seek murder indictments from a grand jury later this week," attorney Jim Griffin told CNN. "We won't have any comment until charges are actually brought against Alex."
"SLED's investigation into the murders of Maggie and Paul Murdaugh is still active and ongoing," Wunderlich said. "Agents are committed to the integrity of the investigation, thus no additional information from SLED will be provided at this time."
A spokesperson from the South Carolina Attorney General's office told CNN they have no comment at this time about possible charges against Murdaugh.
The potential indictments would further a remarkable fall from grace for Murdaugh, the 64-year-old scion of a powerful political family in South Carolina's Lowcountry.
Since then, he has been indicted on a total of 71 charges accusing him of defrauding clients out of nearly $8.5 million in various schemes.
In another development Tuesday, the South Carolina Supreme Court issued an order disbarring Murdaugh, having suspended his license to practice law in the state in 2021.
"The murders of my wife and son have caused an incredibly difficult time in my life," Murdaugh said at the time. "I have made a lot of decisions that I truly regret."