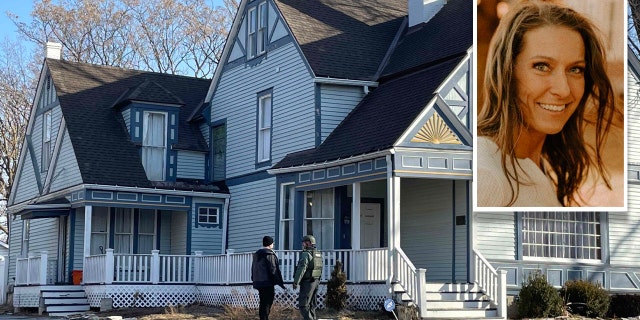 Days after Illinois police found a nurse and mother of three gunned down in her Quincy home, they served a search warrant at the house of her estranged husband roughly a mile away.
Rebecca "Becky" Bliefnick, 41, was discovered dead with gunshot wounds on Feb. 23, according to the Quincy Police Department.
Investigators on Monday morning were pictured speaking with the husband, Tim Bliefnick, and briefly detaining him before they left. However, police made no arrests and have not accused him of a crime.
"As part of the warrant service, an individual was temporarily detained in the 2000 block of Hampshire and released," police said in a statement Wednesday. "No arrests have been made related to this investigation."
FORMER TOP COP MAKES PUBLIC PLEA AFTER US SWIM CHAMP FOUND DEAD
Additionally, police said they had not asked prosecutors for an arrest warrant following the search.
"During a criminal investigation it is not unusual to obtain and serve numerous search warrants for a variety of reasons," police said. "Search warrants are a normal part of the investigative process."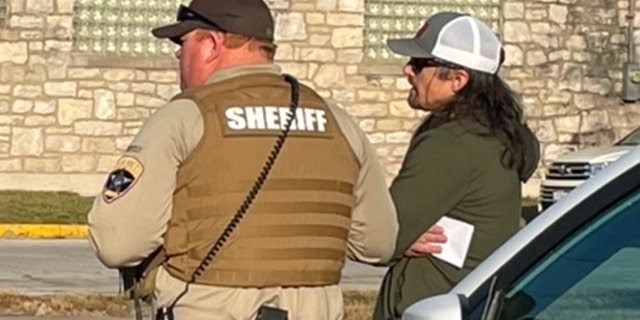 Police are asking anyone with information in the case to call them directly at 217-228-4470 or anonymously through the Quincy Regional Crime Stoppers at 217-228-4474.
"Additional information will be released when we are able, and it is appropriate to do so," police said. "It is important to remember that all individuals are innocent until proven guilty in a court of law."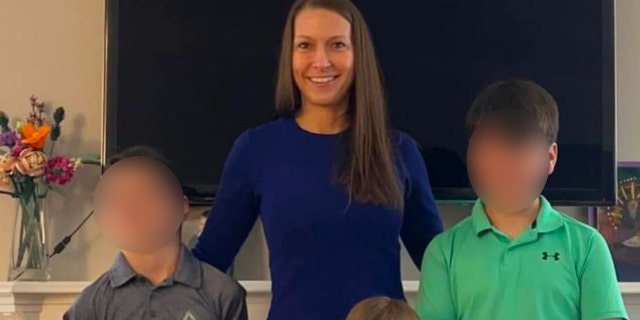 Images provided by MuddyRiverNews.com show officers also examined items on the ground outside.
Bliefnick appeared cooperative, according to the outlet, and was seen voluntarily handing over the keys to his house and vehicle. The couple has reportedly been going through a divorce and custody battle.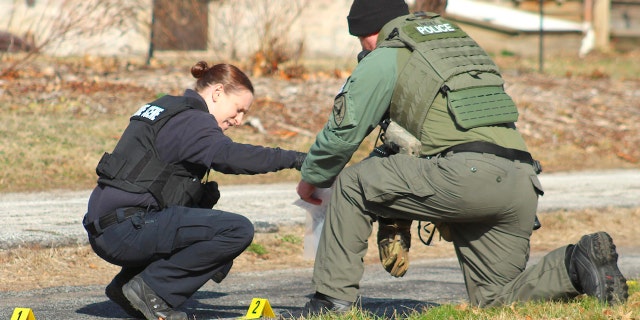 His lawyer said in a statement to the outlet that she welcomed the search and it would be important to rule her client out so the investigation could focus elsewhere.
LISTEN: THE FOX TRUE CRIME PODCAST WITH EMILY COMPAGNO
"Given the circumstances, it is not surprising that the search warrant was issued and executed," said the lawyer, Casey Schnack. "My only surprise is that it took this long to do."
A woman who answered the phone at Schnack's office Wednesday afternoon said the attorney was not available at the time.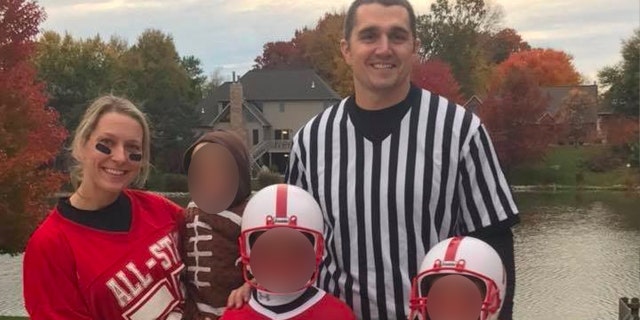 An online obituary describes Becky Bliefnick as a devout Catholic devoted to her family and serving the community.
CLICK HERE TO GET THE FOX NEWS APP
She was valedictorian at Quincy Notre Dame High School and graduated cum laude from Quincy University.
She began her career in pharmaceuticals before going to nursing school. She had her third child during spring break of her final semester and worked as a traveling nurse during the height of the coronavirus pandemic in 2020.
"This is beyond comprehension and excruciatingly painful for all of us who love her," her cousin, Lauren Schultz, wrote on Facebook. "Please keep my family in your prayers, especially my aunt and uncle, her sister, and her sons."