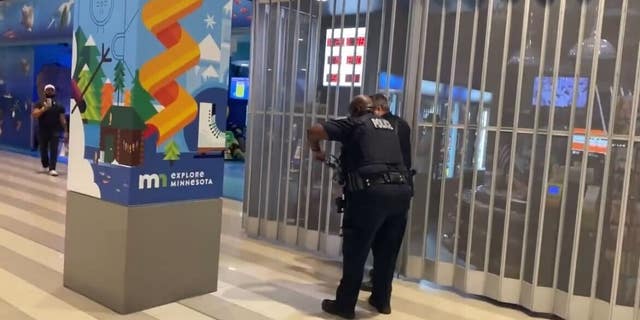 NEWYou can now listen to Fox News articles!
The Bloomington Police Department announced the arrests of three people, including Best Western employees, who allegedly helped two suspects escape the Mall of America following a shooting there on Thursday. 
Denesh Raghubir, 21; Delyanie Kwen-Shawn Arnold, 23; and Selena Raghubir, 23, were charged with aiding an offender to avoid arrest. 
The two suspects who were allegedly involved in the altercation before the shooting – 21-year-old Shamar Alon Lark and 23-year-old Rashad Jamal May – are still at large. 
NORTH CAROLINA MALL SHOOTING: 3 INJURED IN GASTONIA, POLICE SAY
According to court documents obtained by Fox 9 Minneapolis, Lark and May got into a fight at the cash register of the Nike store. They left the store briefly, but Lark allegedly returned with a handgun and fired three shots. No one was wounded by the gunfire. 
The suspects fled the scene and were eventually picked up by a Best Western hotel shuttle at IKEA driven by Denesh Raghubir, the court filings say. 
CLICK HERE TO GET THE FOX NEWS APP
Authorities later searched the homes of Arnold and Selena Raghubir, where they found clothing that the two shooting suspects were wearing on the day of the altercation.