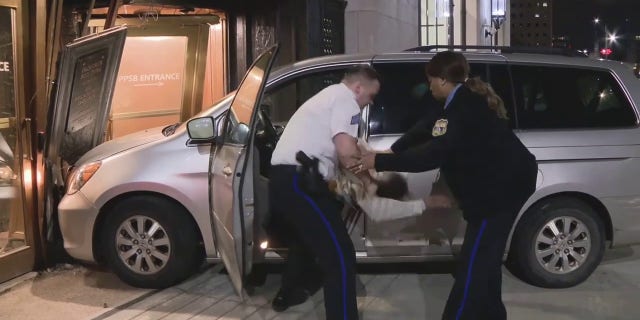 A man in Philadelphia has been taken into custody after intentionally crashing a minivan into police headquarters early Tuesday, authorities say.
The incident happened in front of Philadelphia Police Headquarters in the 400 block of North Broad Street.
FOX29 Philadelphia was outside the building around the time of the crash and recorded video of officers dragging the 71-year-old man out of the Honda Odyssey minivan and placing him in handcuffs.
Officers led the man inside the police building as he appeared to yell, "They're killing me, they're killing me, man."
PHILADELPHIA TEEN SHOT 10 TIMES IN BROAD DAYLIGHT, BY AS MANY AS 3 SHOOTERS, DIES
While few details on the circumstances of the crash were immediately available, law enforcement sources told the station that authorities believe the crash was intentional.
PHILADELPHIA MAN SHOT OVER 70 TIMES ON PORCH OF HOME: REPORT
The man, who has not been publicly identified, was later put in the back of a police car and taken to a hospital for evaluation, the station reported.
He can be heard protesting against going to the hospital and is again heard yelling, "They're going to kill me, they're going to kill me, man."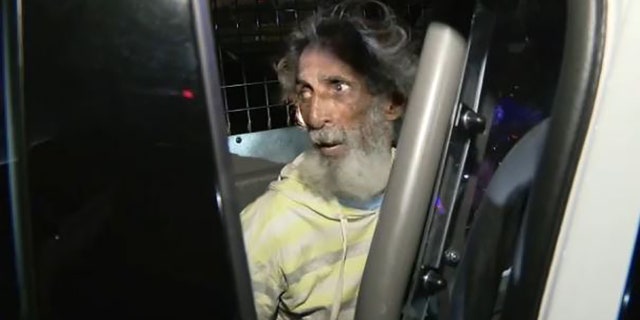 No officers were injured during the incident.