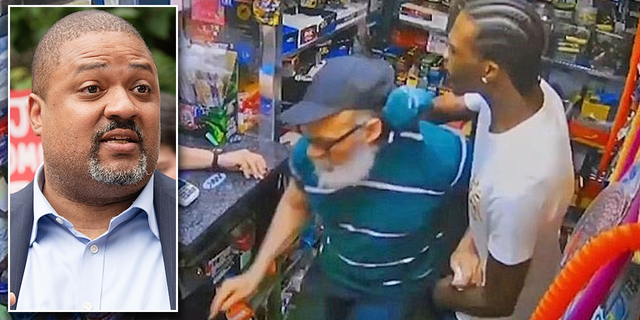 NEWYou can now listen to Fox News articles!
Charges were dropped Thursday against a New York City bodega worker arrested for the murder of man seen on surveillance video first coming behind the cashier and attacking the employee. 
Manhattan District Attorney Alvin Bragg's office faced harsh criticism for bringing the charge against Jose Alba earlier this month despite footage suggesting the deadly stabbing was justified as self-defense. 
Jennifer Sigall, assistant district attorney under Bragg, issued a motion Thursday to dismiss the second-degree murder charge against Alba and provided a copy to his attorney, Michelle Villasenor-Grant. 
CLICK HERE TO GET THE FOX NEWS APP
"Following an investigation, the People have determined that we cannot prove beyond a reasonable doubt that the defendant was not justified in his use of deadly physical force. As such, the People will not be presenting the case to a Grand Jury and for the reasons provided in the attached memorandum, hereby move to dismiss the complaint," Bragg wrote in court documents obtained by Fox News.