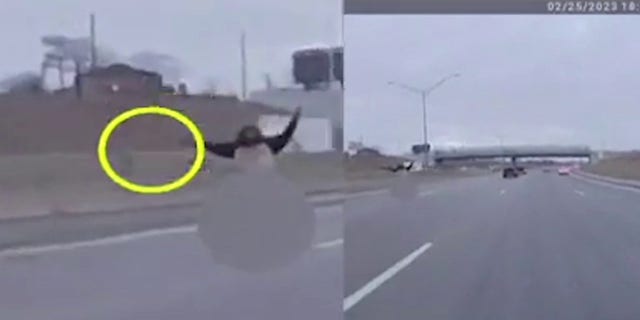 Police in Michigan arrested a naked woman who was armed with a machete on a freeway in Detroit.
Detroit Police Chief James White said that the incident happened on Feb. 25 on the Grand River & I-96 Freeway when the woman pulled over on the side of the road, got undressed, and pulled out a machete.
White said that the woman was pointing the machete at cars that were passing by, adding that the woman was naked from her waist-down.
Officials had to shut down the freeway in order to handle the situation, White said. 
DETROIT POLICE OFFICERS FOUND DEAD IN SUSPECTED MURDER-SUICIDE WERE 'MODEL OFFICERS': CHIEF
Video released by Detroit police show the woman dropping the machete before being arrested. The woman was taken to a local hospital for evaluation.
CLICK HERE TO GET THE FOX NEWS APP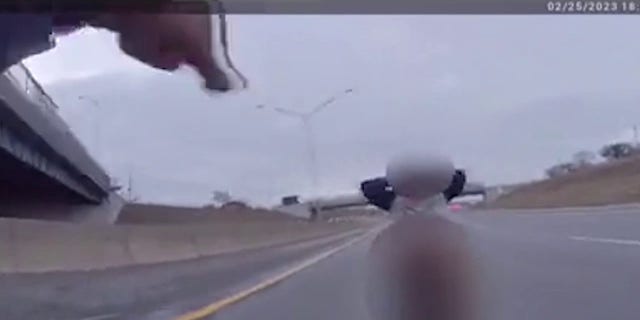 "With this incident, it ended peacefully. The way that we want them all to," White said.