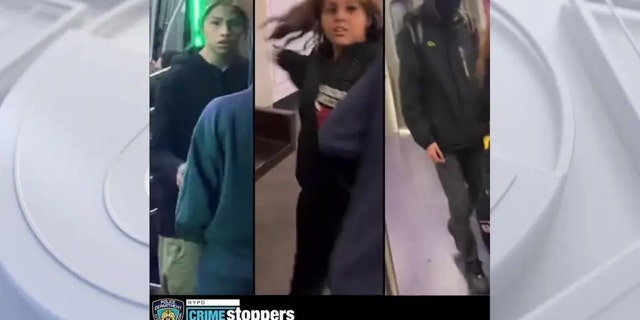 New York City police officers have made an arrest in last week's brutal beating of an autistic teenager on a subway platform. 
NYPD said a 14-year-old male was arrested Tuesday around 12:05 p.m. on charges of aggravated harassment, assault, and menacing. His identity was not released. 
A 15-year-old male victim was approached by three unknown individuals around 5:30 p.m. last Friday inside the West 181 Street and Washington Avenue subway station. Police said the individuals pulled the teen from a northbound 'A' train onto the northbound platform. 
HATE CRIME IS AT ITS HIGHEST LEVELS IN DECADES, ACCORDING TO FBI
The assailants hurled racial slurs at the victim before striking him multiple times on his head and body, police said. The brutal beating was caught on a video that shows nobody intervening to help the teen. 
The victim – whose identity has not been released – suffered a laceration to his lip and pain to his body. His glasses were also broken from the beating.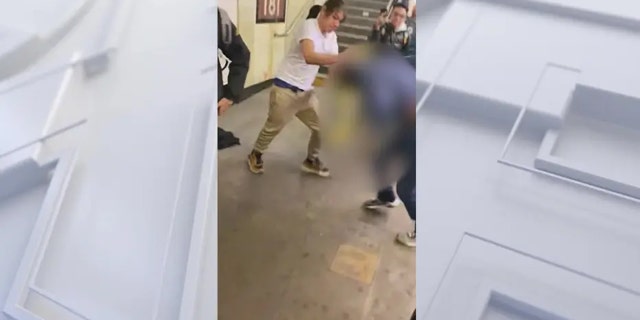 Community members, who rallied against bullying and racism Tuesday, said the teen was part of a group known as the "Transit Kids" – kids with developmental disabilities who love to ride the trains. 
CLICK HERE TO GET THE FOX NEWS APP
EMS transported the victim to New York-Presbyterian/Columbia University Irving Medical Center in stable condition. The NYPD's Hate Crime Task Force was notified of the attack. 
The whereabouts of the other two attackers remain unknown.