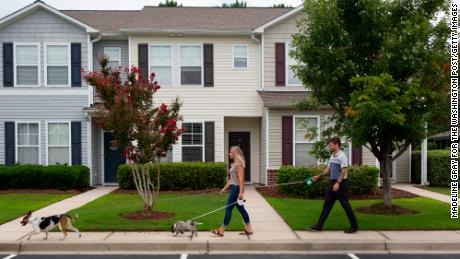 As of May, US billionaires had seen their
wealth
rise by more than $1.7 trillion — an increase of almost 60% since the beginning of the Covid-19 crisis, according to the Institute for Policy Studies and Americans for Tax Fairness. They could easily marshal their vast resources to make people's lives better — or at least blunt the pain many are still feeling from the height of the pandemic.
Instead, how have we seen billionaires spending their fortunes? Space races.
Jeff Bezos's
reported yacht that's too big to get out of the port.
Elon Musk's
impulsive $44 billion Twitter takeover bid that he's now trying to abandon. Efforts to buy
elections
. It's hardly any wonder that people across the political spectrum are fed up with the billionaire class.
But it's taken much longer for Washington to get the message. It's time for lawmakers and the administration to double down on addressing America's wealth inequality before the next crisis hits.
As US workers
quit
their jobs at record rates, we're seeing Americans growing more frustrated with an
economy
where low-wage workers make just a tiny fraction of the mega-millions flowing to their bosses. A recent
Institute for Policy Studies report
found that the average CEO-worker pay gap at the 300 US corporations with the lowest median worker pay hit 670-to-1 in 2021. (That was up from an already staggering 604-to-1 in 2020.)
Of course, low tax rates aren't the only tool billionaires have used to concentrate their wealth and power. Lawmakers should also commit to reforming our nation's charitable giving system, which the ultra-wealthy have turned into a taxpayer-subsidized platform of private power.
If we want to be stronger in the face of future crises, we need to tackle the wealth inequality that is distorting our democracy and leaving so many Americans behind.