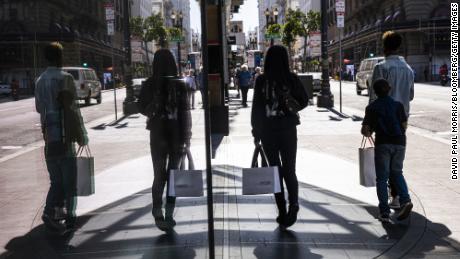 Despite investors' gloom, the worst of the bear market is at hand. Of course, stock prices are sure to go up and down in coming days and weeks. And though they will not come roaring back anytime soon, the downdraft in prices is nearly over.
Looking out on the next five years — the shortest horizon prudent for stocks given their volatility, and thus risk — annual stock returns in the mid-single digits seem likely. Sure, these aren't the double-digit returns of the two decades since the dot-com bubble burst, but they are solid returns nonetheless.
My optimism reflects the view that stock investors have internalized a stark reality: To combat high inflation, the Federal Reserve will have to raise rates aggressively in the months ahead. Fed officials have made it clear they plan to double the
federal funds rate
, the
interest rate
they directly control, by early next year. If they follow through as investors widely expect, the funds rate ultimately will be at its highest point since before the financial crisis that occurred well over a decade ago.
Indeed, much of the decline in stock prices this year is the result of investors anticipating higher interest rates. Higher rates reduce the present value of future corporate profits, from which stocks ultimately derive their worth. In other words, higher rates mean the profits that businesses are expected to earn in the future are worth less today — and thus stock prices decline.
The good news is that stock investors have fully bought into all this bad news on interest rates and the economy's prospects. That sounds strange, but to put it another way, the current low stock prices fully reflect all that has gone wrong. As such, if the Fed can simply raise interest rates as expected, and the economy is able to avoid an outright downturn, stock investors will stop selling, and the bear market will end.
While there is good reason to be optimistic that the bear market is near an end, stock prices are unlikely to move up meaningfully until it is clear the Fed has finished raising interest rates. There is no need to jump in and buy stocks now.
But it is also important to remember that timing ups and downs in the stock market is a daring and ultimately losing game. Most of us should ignore the market's volatility. Don't look. Invest for the long-run. The American economy and businesses, as always, will prevail. It may take time, but stock prices will rise again.