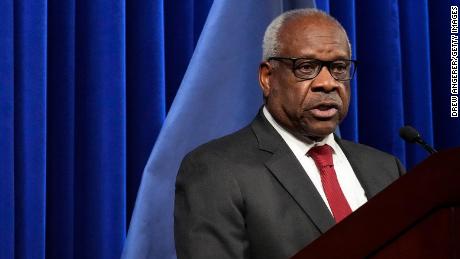 The bill comes at a critical time when so many hard-earned rights and protections are under threat. LGBTQ+ families, including mine, have been dusting off our living wills and seeking legal advice to ensure we are
as protected as we can possibly be
in the event that our marriages are dissolved.
Of course, the fact that our rights are up for debate at all is incredibly frustrating at best and terrifying at worst.
The last time I went to Bermuda with my then-girlfriend more than a decade ago, marriage wasn't an option there or in my home state of New York. A lot has changed since then; my wife and I are now legally married and we have a child. So much rides on our legal protections, and what's happened in Bermuda really illustrates what's at stake.
As I gather our family's documents to ensure we are protected in the event something happens while we're traveling, I can't help but wonder if this is how I'm going to have to live my life should the Supreme Court overturn marriage equality in the US. Will we need to carry our adoption papers when we go to the grocery store? Our living wills when we go to see the Grand Canyon? Will we have to go back to filing separate state and federal taxes, forced by the legal system to deny the existence of our relationship in order to complete our required paperwork?
What's more, how will our child be treated as the kid of two moms in a country that is dismantling the careful framework we've built to support the changing landscape and dynamics of what it means to love, to grow a family, to support one another? Will our family be turned away, torn apart, bullied or worse? If those in charge are allowed to pick on us, to treat us as less than, what message does that send to my child's classmates? My bosses? To strangers we pass on the street? What might a future look like where our family is no longer recognized?
Enshrining same-sex marriage in federal law would blunt the whiplash we've already been subjected to by activist judges on the Supreme Court.
Marriage equality followed a similar progression some four decades later. More and more states were passing laws to legalize same-sex marriage, and rather than rely on the Supreme Court, some argued we should have waited for the support for marriage equality to reach a critical mass so it could be codified by Congress.
LGBTQ+ people aren't a wedge issue or a hypothetical. We're human beings with jobs and families, hopes and dreams. We have children who are watching. We shouldn't have to fear that our hard-earned and widely-accepted rights will be pulled out from under us in a cruel game of politicking and the attempted wholesale demolition of the separation of church and state.
Marriage equality should be settled law. Let's confirm that with a Senate vote and a signature from the President. We have not a moment to waste.