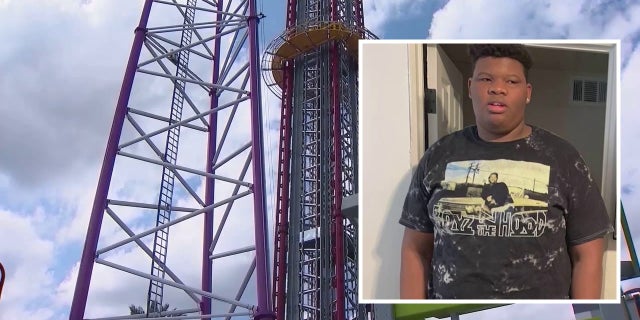 The mother of 14-year-old Tyre Sampson announced that a legal settlement has been reached between herself, ICON Park, and the owner of the Orlando FreeFall ride.
Sampson died on March 24, 2022 after he fell off the Orlando FreeFall at ICON Park. Nekia Dodd, Sampson's mother, was in Orlando, Florida on Wednesday to announce the settlement, according to FOX 35.
"My son took his last breath on this ride, so it's heartbreaking, it's devastating, it's a feeling I hope no other parent will ever have to go through after this ride comes down," Dodd said. "When he passed, I wasn't there for him."
The ride has been closed since the incident happened on March 24. Nikki Fried, former Florida commissioner of agriculture and consumer services, said that maladjustments made to the seat's proximity sensor triggered the safety light, incorrectly allowing Sampson to ride even though he was not "properly secured in the seat."
ORLANDO FREEFALL: RIDE MAKER PERFORMS 'FINAL INSPECTION' ON FLORIDA ATTRACTION AFTER MISSOURI TEEN'S DEATH
Crews are working to dismantle the ride, and Dodd said that she doesn't want any remnants of the ride left. Sampson's mother pleaded for rides which go over 100 feet in the air to include a seatbelt and harness. The Orlando FreeFall stands at 400-feet-tall.
A report by the Florida Department of Agriculture and Consumer Serices states that the harness of the seat Sampson was in had a proximity sensor that "was manually loosened, adjusted, and tightened to allow a restraint opening of near 7 inches."
Normally, the range is around 3 inches, according to the report.
ORLANDO FREEFALL: OPERATING GROUP PLANS TO TAKE DOWN RIDE AFTER TEEN'S AMUSEMENT PARK DEATH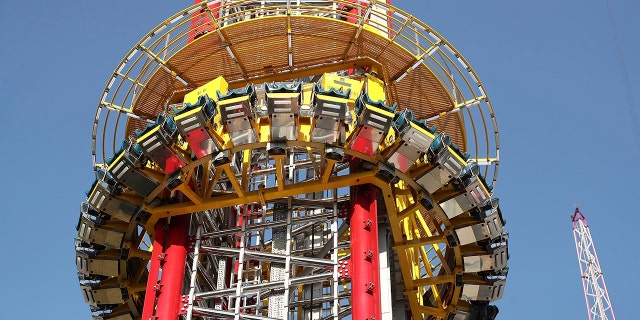 Trevor Arnold, an attorney for Orlando Slingshot, told Fox News Digital that the company is pleased a settlement was reached.
"We are pleased that a settlement has been reached. We also continue to support Sen. Thompson in her efforts to make the 'Tyre Sampson bill' state law," Arnold said.
ICON Park said in a statement that it agrees with the decision to tear down the ride.
CLICK HERE TO GET THE FOX NEWS APP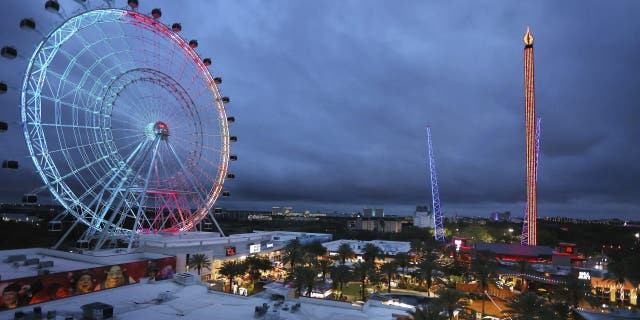 "While the FreeFall ride is not owned and was not controlled or operated by ICON Park, because it is a tenant on the property, we agree with the owner's decision to dismantle the ride and our hearts are with the family as they witness this important milestone," a spokesperson for the amusement park said.