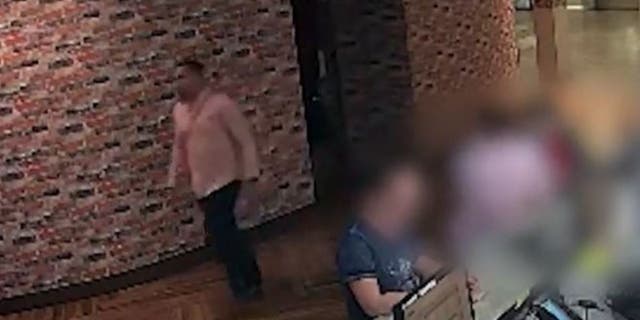 Police in Florida are searching for a man caught on surveillance video they say impersonated a police officer and exposed himself to a woman after he shoved her into a hotel stairwell.
A "White or Hispanic male" with a "possible Cuban accent" in his 30s allegedly flashed a badge to an adult female victim at a Ramada Inn near the Tampa airport late last week, according to a Facebook post from the Tampa Police Department.
The man then pushed the woman into a nearby stairwell and exposed himself to her before she shoved him away and ran to safety, police said.
The man, who police say is roughly 5-foot-10 to 6 feet tall, is then seen on surveillance video walking out of the stairwell and then out of the hotel to the property next door.
LISTEN: THE FOX TRUE CRIME PODCAST WITH EMILY COMPAGNO
The woman was not hurt during the incident.
Police described the suspect as having a "muscular build with a belly and some facial hair" wearing a "long-sleeved pink shirt and blue jeans."
FLORIDA MAN WITH AK-47 POSTED VIDEO ON SOCIAL MEDIA THREATENING POLICE: AUTHORITIES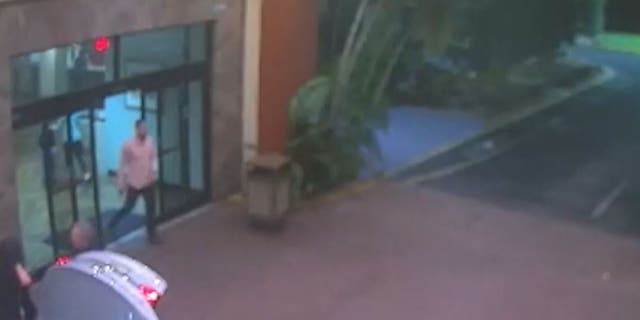 "Our investigators will work tirelessly to apprehend the suspect in this case before he can victimize anyone else,"  Interim Police Chief Lee Bercaw said. "It is a felony to impersonate a police officer, and we take any report of this happening very seriously.
"Our community can always ask a Tampa Police officer for identifying information and call our non-emergency line to confirm the information provided if they believe someone may be impersonating an officer." 
CLICK HERE TO GET THE FOX NEWS APP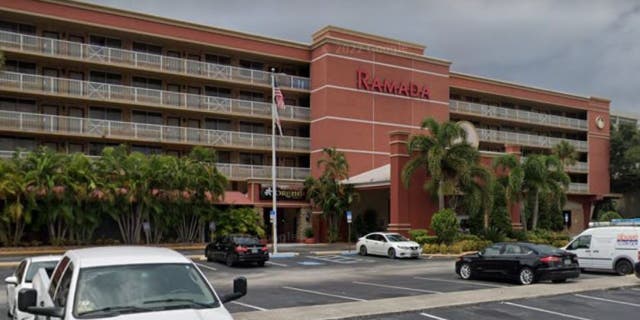 Officials provided other tips if approached by someone who may be impersonating a police officer – including calling 911, trusting your instincts, and threatening to call the dispatch center to verify their info.
"If you suspect you are being pulled over by someone impersonating a police officer," the press release said, "Look for a safe place to pull over, Signal your intent and slow down (activate your hazard lights), Call 911 to confirm it is an officer; be sure to provide the call-taker with your location, vehicle description, and license plate, Keep your doors locked while the dispatcher checks the information you provided, Ask the officer for their name and badge number and confirm the information with 911."