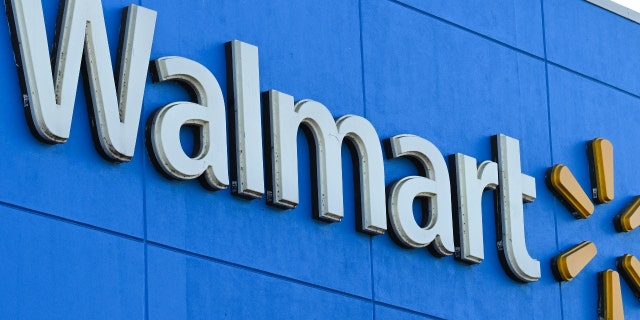 An insect researcher is speaking out about an insect he encountered at an Arkansas Walmart that he misidentified for several years but recently discovered was a rare specimen from the Jurassic period.
"I remember it vividly, because I was walking into Walmart to get milk and I saw this huge insect on the side of the building," Michael Skvarla, director of Penn State University's Insect Identification Lab, said in a in a press release this week about an insect he found in 2012 while he was a student in Fayetteville, Arkansas.
"I thought it looked interesting, so I put it in my hand and did the rest of my shopping with it between my fingers. I got home, mounted it, and promptly forgot about it for almost a decade."
Skvarla at first misidentified the bug but later discovered while teaching an online course at Penn State in 2020 that the specimen was a Polystoechotes punctata, or giant lacewing, which is an insect that dates back to the Jurassic period of about 150 million years ago, according to scientists.
NEW MOSQUITO REPELLENT DEVICE COULD BETTER PROTECT US MILITARY SERVICE MEMBERS
The discovery of the giant lacewing was the first recorded in North America in 50 years and the first time the species, which used to be prevalent in the United States until mysteriously disappearing from the eastern U.S., was documented in Arkansas.
The press release outlined how Skvarla made the discovery in the middle of an online lab course.
TERRIFYING CLOSE-UP OF AN ANT'S FACE GIVES HORROR MOVIE MONSTERS A RUN FOR THEIR MONEY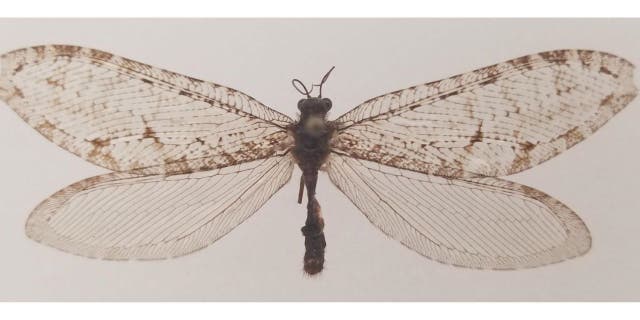 "We were watching what Dr. Skvarla saw under his microscope and he's talking about the features and then just kinda stops," Codey Mathis, a doctoral candidate in entomology at Penn State, said. "We all realized together that the insect was not what it was labeled and was in fact a super-rare giant lacewing. I still remember the feeling. 
"It was so gratifying to know that the excitement doesn't dim, the wonder isn't lost. Here we were making a true discovery in the middle of an online lab course."
CLICK HERE TO GET THE FOX NEWS APP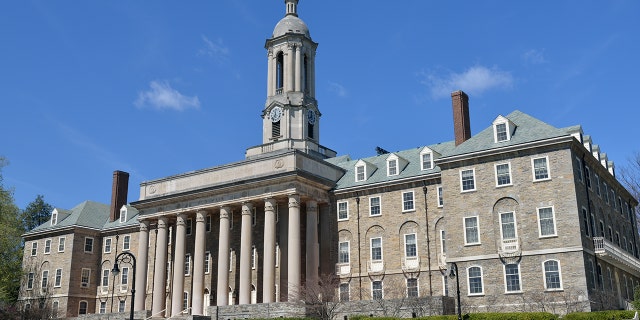 Skvarla has deposited the insect, which has a wingspan of about 50 millimeters, into the Entomological Museum at Penn State so it can be studied further and hopes to learn more about why the insect disappeared from the eastern U.S. 
"Entomology can function as a leading indicator for ecology," Skvarla said. "The fact that this insect was spotted in a region that it hasn't been seen in over half a century tells us something more broadly about the environment."