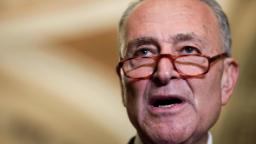 The move could amount to a major breakthrough because Republican leaders have said they'd be open to passing a narrow bill that focuses mainly on the issue of producing semiconductor chips. This is a clear sign it could become law.
The move comes as the Biden administration
has ramped up pressure
on Congress to act on the chip legislation before lawmakers leave in the coming weeks for summer recess.
Schumer said they'd move a bill that could include, "at a minimum — the emergency funding for CHIPS and the investment tax credit from the FABS Act," which stands for the Facilitating American-Built Semiconductors, according to the source. Schumer also indicated more elements could be added if there is agreement.