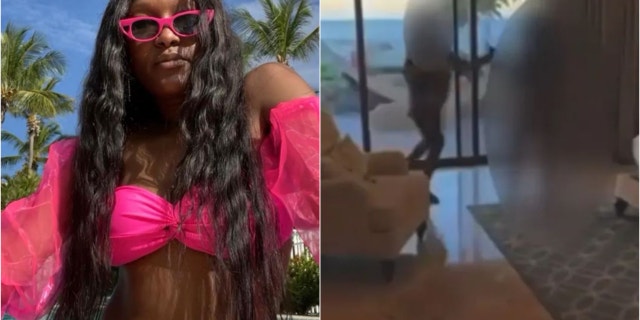 The family of a North Carolina woman who died while on vacation in Mexico called for "high-level diplomatic intervention" as it struggles to get answers about the status of the investigation.
Shanquella Robinson's case needs public officials or the Biden administration to step in so the woman charged in her death can be extradited, the family attorney told Fox News Digital after returning from a trip to Mexico's Baja peninsula, where Robinson died on Oct. 29.
"My understanding of the treaty is that it would be the responsibility of our law enforcement agency to have the approval of the State Department in order for us to give clearance for U.S. citizens to be turned over to the Mexican authorities," attorney Sue-Ann Robinson said, adding that she did not receive guidance or assistance from the U.S. consulate in Mexico despite their knowledge of the inner-workings of the legal system in Mexico.
The "biggest takeaway" of the trip was "how difficult it is" to get information when an American dies abroad, said the attorney, who is not related to Shanquella.
The lawyer added that Mexican officials told her their investigation is done, and the ball is now in the court of the United States to agree to extradite the woman they have charged with femicide in the 25-year-old North Carolina hairdresser's death.
LISTEN: THE FOX TRUE CRIME PODCAST WITH EMILY COMPAGNO
"The bigger issue is that's something that would take a high level diplomatic intervention, a very high level diplomatic intervention and that hasn't been done yet as far as we know."
Fox News Digital reached out to the White House as well as North Carolina's two Republican senators and did not immediately receive a response. 
"My prayers continue to be with the family of Shanquella Robinson and all of those who loved her," Democratic Rep. Alma Adams, who represents Charlotte in Congress, told Fox News Digital. "No family deserves to suffer this tragedy, and Shanquella deserves justice."
"As with all cases involving constituents, our Congressional Office is ready to assist with federal agencies in any way we are allowed under the law."
Shanquella Robinson arrived in the resort town of San Jose del Cabo on Oct. 28 with a group of six friends and acquaintances who said she was suffering from alcohol poisoning when she was found unresponsive the next day.
Sue-Ann Robinson told Fox News Digital that her team was able to confirm some information about the timeline of events and gained clarity on how "two sets of medical professionals that dealt with Shanquella" on that afternoon, and that a doctor was first called to the hotel room at the Fundadores Beach Club. That doctor was called by the hotel concierge rather than the paramedics due to initial claims that Robinson was intoxicated rather than the victim of a beating.
RALLY HELD FOR SHANQUELLA ROBINSON, FATHER DESCRIBES MOMENT HE SAW HER BODY: 'ALL I WANT IS JUSTICE'
That account of the doctor's actions, Sue-Ann Robinson said, is from the paramedics who arrived roughly 90 minutes later and not from the American Medical Center where the doctor was from — because she was told that doctor no longer worked there and could not be reached.
When paramedics did arrive, they allegedly said that Shanquella Robinson no longer had vital signs but continued CPR for another hour before the doctor on scene made the call to stop life-saving efforts.
Shortly after Robinson's death, a video surfaced on social media showing a female viciously beating her while onlookers commented in the background urging her to "fight back."
Robinson's mother, Sallamondra, said she was initially told by Shanquella's friends that she had suffered from alcohol poisoning, but that changed when an autopsy in Mexico concluded she had died from "severe spinal cord injury and atlas luxation" along with instability of the first two neck vertebrae.
In late November, Baja California Sur prosecutor Daniel de la Rosa Anaya issued an arrest warrant and extradition request for a friend of Robinson's saying that the incident "wasn't a quarrel" but rather "a direct aggression."
SHANQUELLA ROBINSON'S FAMILY SEEKING ANSWERS IN HER MYSTERIOUS MEXICO VACATION DEATH: 'JUST WANT TO KNOW WHY'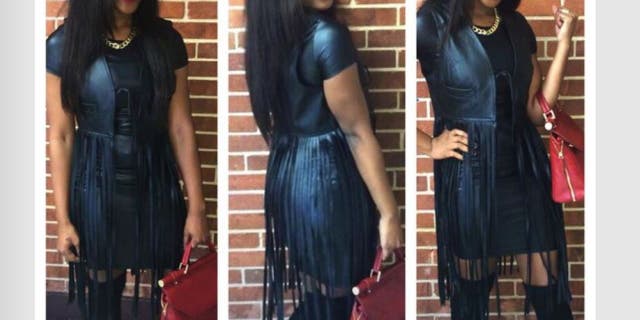 Sue-Ann Robinson told Fox News Digital that Anaya's office verbally identified the indicted friend but added she is not aware of any arrests having being made of anyone involved.
Sue-Ann Robinson said that officials in the United States are not even having conversations with the family about what kind of timeline to expect with the case, and the family is dealing with "unimaginable pain" and the lack of communication is a "travesty."
"Just not knowing when their daughters murderers or murderer is going to be brought to justice," Robinson said. "That's excruciatingly painful."
A spokesperson for the FBI office in Charlotte would only confirm an investigation is ongoing.
Fox News Digital reached out to the State Department and did not immediately receive a response.
CLICK HERE TO GET THE FOX NEWS APP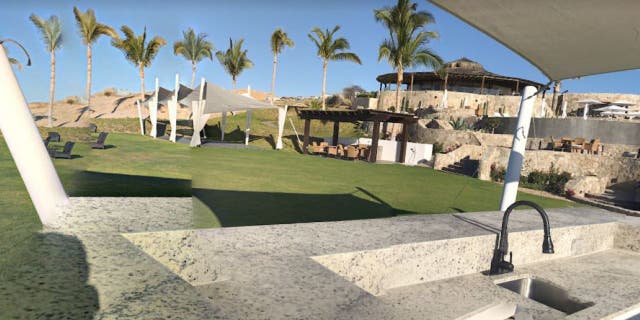 Sue-Ann Robinson's team will be holding a rally for Shanquella Robinson in Washington, D.C., on Friday along with her family, where they hope to get the exposure needed for a "high level diplomatic intervention."
"The family is forced into a situation where they're grieving and they're mourning and they're trying to just normalize and acclimate themselves to a new life without their loved one but at the same time they gotta be marching, going on interviews, having rallies, writing letters, making appeals to the press and to the public on behalf of their loved one at the same time," Sue-Ann Robinson said.
"Which I don't think is fair."