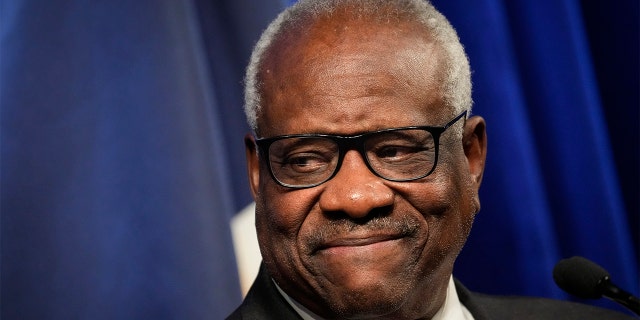 NEWYou can now listen to Fox News articles!
Supreme Court Justice Clarence Thomas will not be teaching a course at George Washington University's law school after students protested his role with the school.
An email announcing the decision was sent by Thomas' expected co-lecturer Gregory Maggs and obtained by Fox News Digital.
"Unfortunately, I am writing with some sad news: Justice Thomas has informed me that he is unavailable to co-teach the seminar this fall. I know that this is disappointing," Maggs wrote.
He added, "I am very sorry.The seminar has not been canceled but I will now be the sole instructor. For those of you still interested in taking the course, I assure you that we will make the best of the new situation."
A university representative also confirmed the news to Fox News Digital.
This is a developing story. Check back for updates.