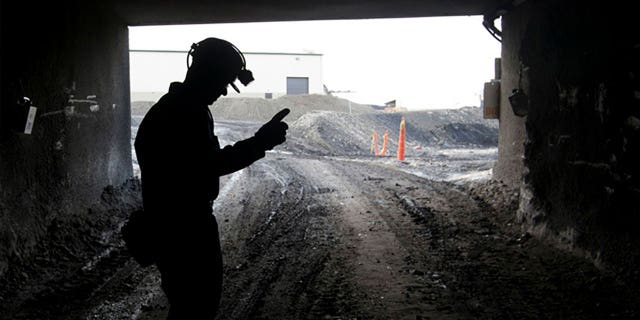 Three workers were injured when part of an underground coal mine with a history of safety violations collapsed in southern Montana, authorities said Wednesday.
The miners were about a mile inside Signal Peak Energy's Bull Mountain Mine when the area where they were extracting coal caved in for unknown reasons, said Justin Russell, director of Musselshell County Disaster and Emergency Services.
One of the miners suffered serious injures in the collapse and was taken by helicopter to a hospital in Billings. The others suffered moderate injuries.
BIDEN ADMIN BLOCKS PLAN FOR NEW MINNESOTA MINE
It took the mine's rescue team about an hour to extract the miner most seriously hurt, Russell said. The federal Mine Safety and Health Administration will investigate.
A former executive at the mine south of Roundup in 2021 pleaded guilty to federal criminal charges after admitting that he conspired with others to conceal injuries to employees on at least two occasions.
CLICK HERE TO GET THE FOX NEWS APP
Also in 2021, Signal Peak Energy pleaded guilty to four counts of willful violation of health and safety standards and agreed to pay $1 million as part of a plea agreement with federal authorities.
The mine employs about 210 people, including 130 who work underground, according federal records.