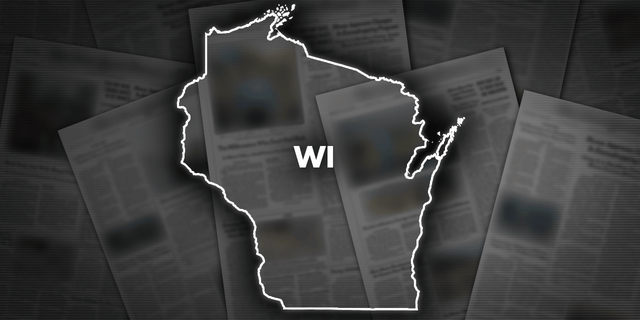 Northern Wisconsin land owners have asked a federal judge to order the removal of barricades set up by a Native American tribe in a decadelong dispute over roads it claims were illegally built on tribal land.
The owners of 21 homes and businesses on tribal land said in a lawsuit filed in U.S. District Court in Madison on Tuesday that they have only been able to leave their residences for medical appointments since the Lac Du Flambeau Band of Lake Superior Chippewa Indians put up four roadblocks on Jan. 31.
Tribal leaders said they resorted to the extreme measures after 10 years of failed negotiations with title companies representing property owners who have expired right-of-way agreements to use the roads on tribal land. The title companies want permanent right-of-way agreements, but the tribe has only been willing to offer 25-year leases, according to a statement last month.
ROADS BLOCKED IN WISCONSIN DUE TO DISPUTE INVOLVING HOMEOWNERS, AMERICAN INDIAN TRIBE
"Essentially, they are asking us to give up our land. We have given up millions of acres of land over generations. We now live on a 12-by-12 square mile piece of land known as a Reservation," the tribe said in a Feb. 9 statement. "This is all we have left."
Tribal leaders have demanded that property owners and the title companies pay $20 million to remove the barricades and secure a 25-year right-of-way agreement.
JUDGE ORDERS WISCONSIN ENERGY COMPANY, NATIVE TRIBE BRAINSTORM EMERGENCY OIL SPILL PLAN
The lawsuit asks a judge to either declare the roads public and therefore required to stay open or declare that the property owners have a right to cross the tribal land by necessity.
An attorney for the tribe was not yet listed Wednesday. Attorney Andrew Adams III, who previously represented the tribe in the land dispute, has not returned a voicemail asking for comment.
Some residents of the estimated 65 homes without road access feel they've been "held hostage," the Green Bay Press Gazette reported. Others have crossed a frozen lake on snowmobiles to circumvent the roadblocks.
CLICK HERE TO GET THE FOX NEWS APP
Residents without road access still have access to emergency medical services, propane, mail delivery and garbage removal, the tribe said, and tribal police have been checking in on residents to ensure their safety.