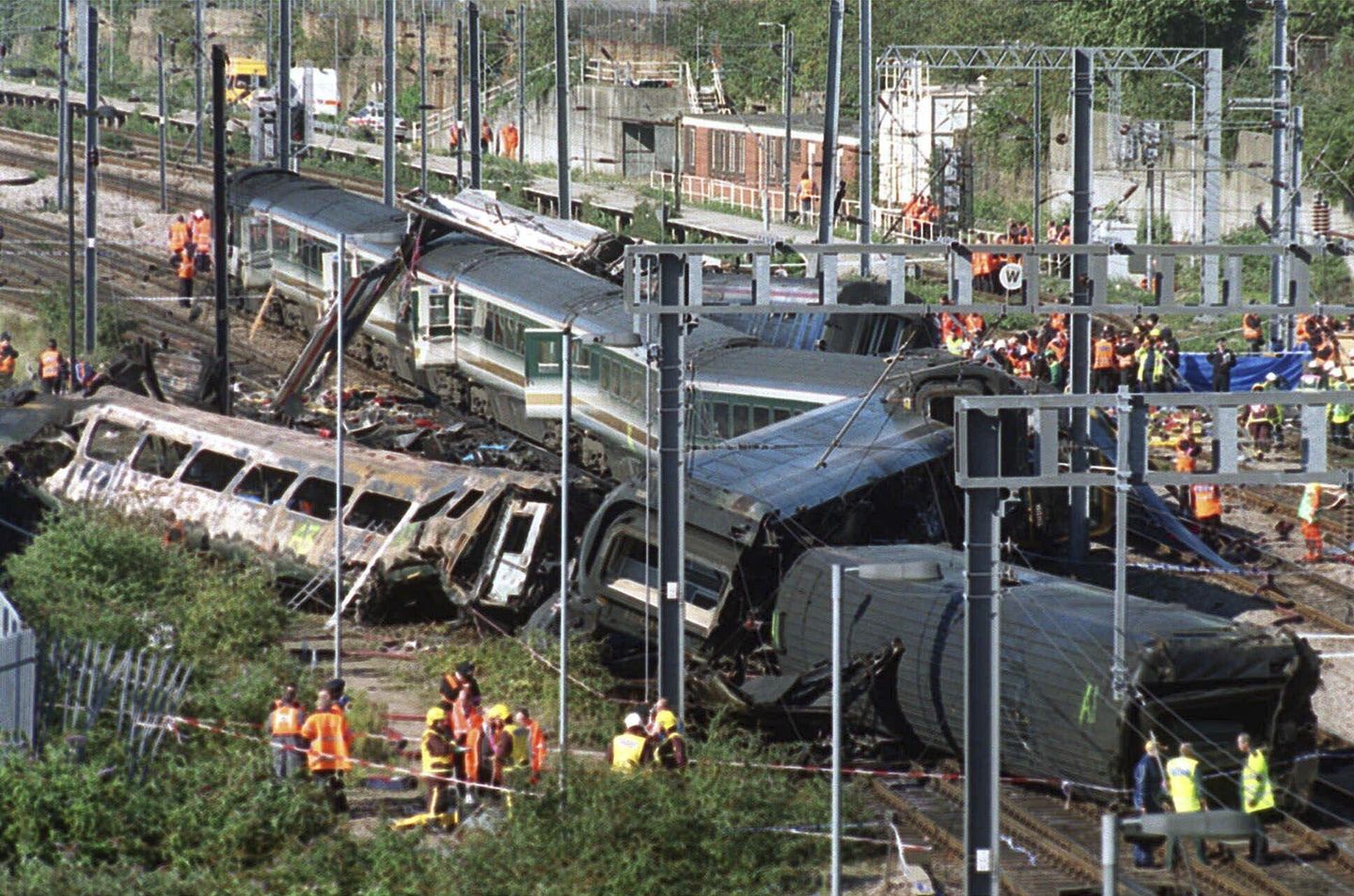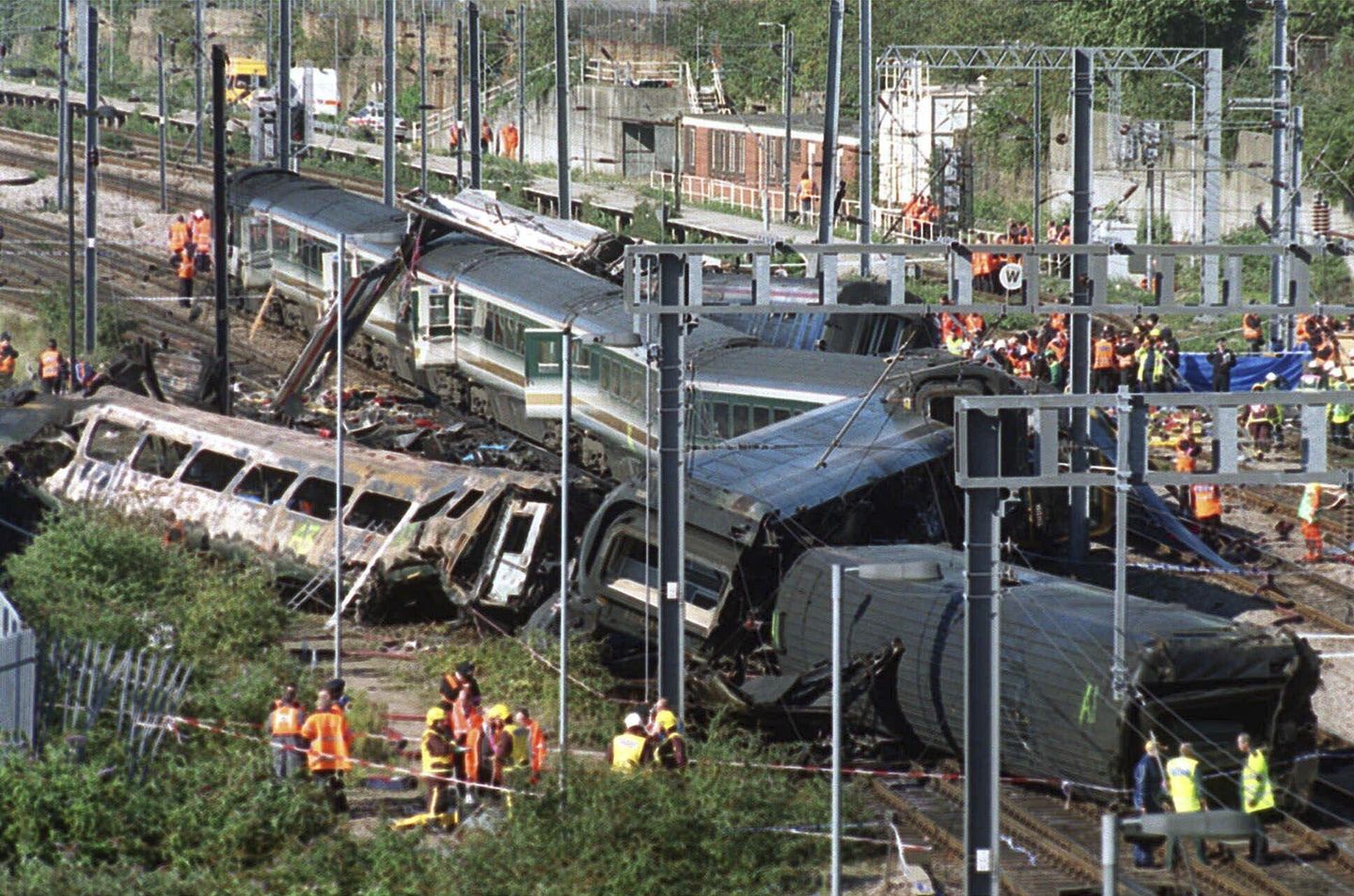 A head-on collision between a passenger train and a freight train in Greece has killed dozens of people and injured scores more. Rail travel in Europe is a common and relatively affordable and convenient way for many Europeans to travel.
It also has a good safety record overall, growing safer in past years. Yet the tragedy in Greece is a reminder of how deadly crashes can be when they happen. Here is a look at some of the most deadly train crashes in recent years.
FUNICULAR FIRE
In November 2000, a cable car on a funicular railway caught fire in a mountain tunnel in Kaprun, Austria, killing 155 people. Those who died were skiers and snowboarders heading to the slopes of the Kitzsteinhorn mountain.
HIGH-SPEED TRAIN HITS BRIDGE
In June 1998, a high-speed train traveling at 200 kph (125 mph) collided with a bridge at Eschede, Germany, causing it to collapse, a crash that killed 101 people and injured more than 100. It was Germany's deadliest postwar rail disaster.
---
PHOTOS: A look at some of Europe's train disasters in recent times
---
SPANISH COMMUTER TRAIN
In July 2013, a commuter train hurtled off the rails as it came around a bend near the northwestern Spanish city of Santiago de Compostela, killing 80 and injuring 145 others. An investigation showed the train was traveling 179 kph (111 mph) on a stretch with an 80 kph (50 mph) speed limit when it left the tracks and smashed into a wall. The case finally went to trial in October with the driver and a former railway security director accused of professional negligence. A verdict is expected in the coming months.
SPANISH SUBWAY TRAIN
A subway train traveling at excessive speed crashed in an underground tunnel in the eastern city of Valencia in July 2006, killing 43 people and injuring scores more. It took 13 years for a court to find four managers of the city's subway system guilty of negligent manslaughter for not taking the necessary safety measures needed to prevent the tragedy.
TRAIN PLUNGES INTO RAVINE
In January 2006, a failure of the braking system in a train caused it to derail and plunge into a ravine outside the Montenegrin capital, Podgorica. The crash killed 45 people, including five children, and injured a further 184. It was the worst train disaster in Montenegro's history.
EXPLOSION AT STATION
In 2009, a freight train carrying gas derailed at the Viareggio station, near the Tuscan city of Lucca, and exploded, killing 32 people. Poorly maintained axels of the train were blamed.
HEAD-ON CRASH IN LONDON
The worst rail crash in Britain in the past 30 years happened in October 1999, when a train heading out of London's Paddington station went through a red light and crashed into an incoming high-speed train, killing 31 people. Around 400 people were injured.
COMMUTER TRAINS CRASH
In July 2016, two Italian commuter trains collided head-on in late morning between towns in the southern region of Puglia, killing 31 people and injuring scores more. An investigation found an error of communication between the stations that each train had departed from.
RUSH HOUR CRASH NEAR BRUSSELS
On Feb. 15, 2010, two commuter trains slammed into one another just outside Brussels during morning rush hour when one ran a red light. In all, 19 people were killed and 171 injured in the nation's worst train crash. Compounding the tragedy was that a similar red-light crash had happened years before and that promises to add security measures weren't fully implemented.
Copyright © 2023 The Washington Times, LLC.