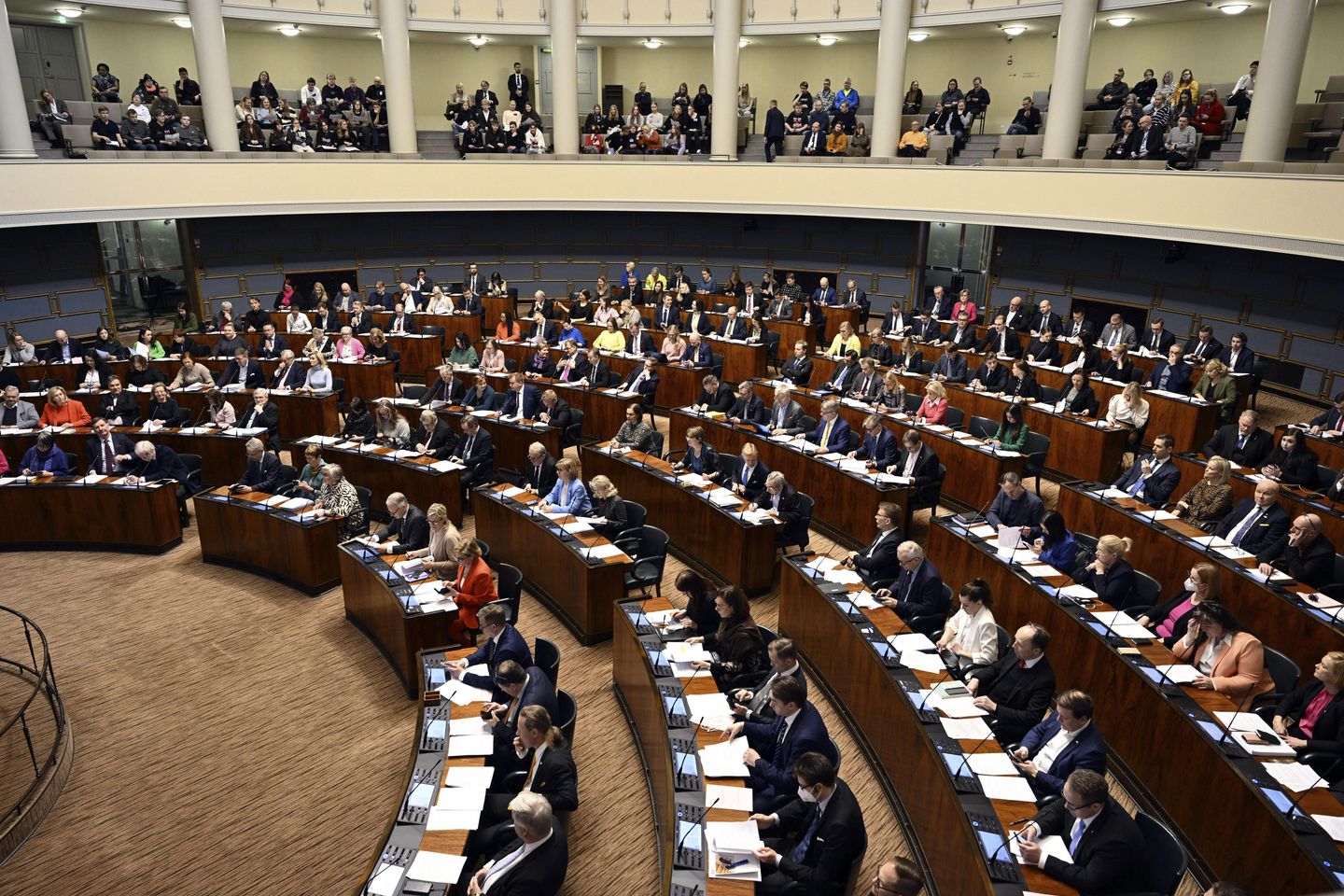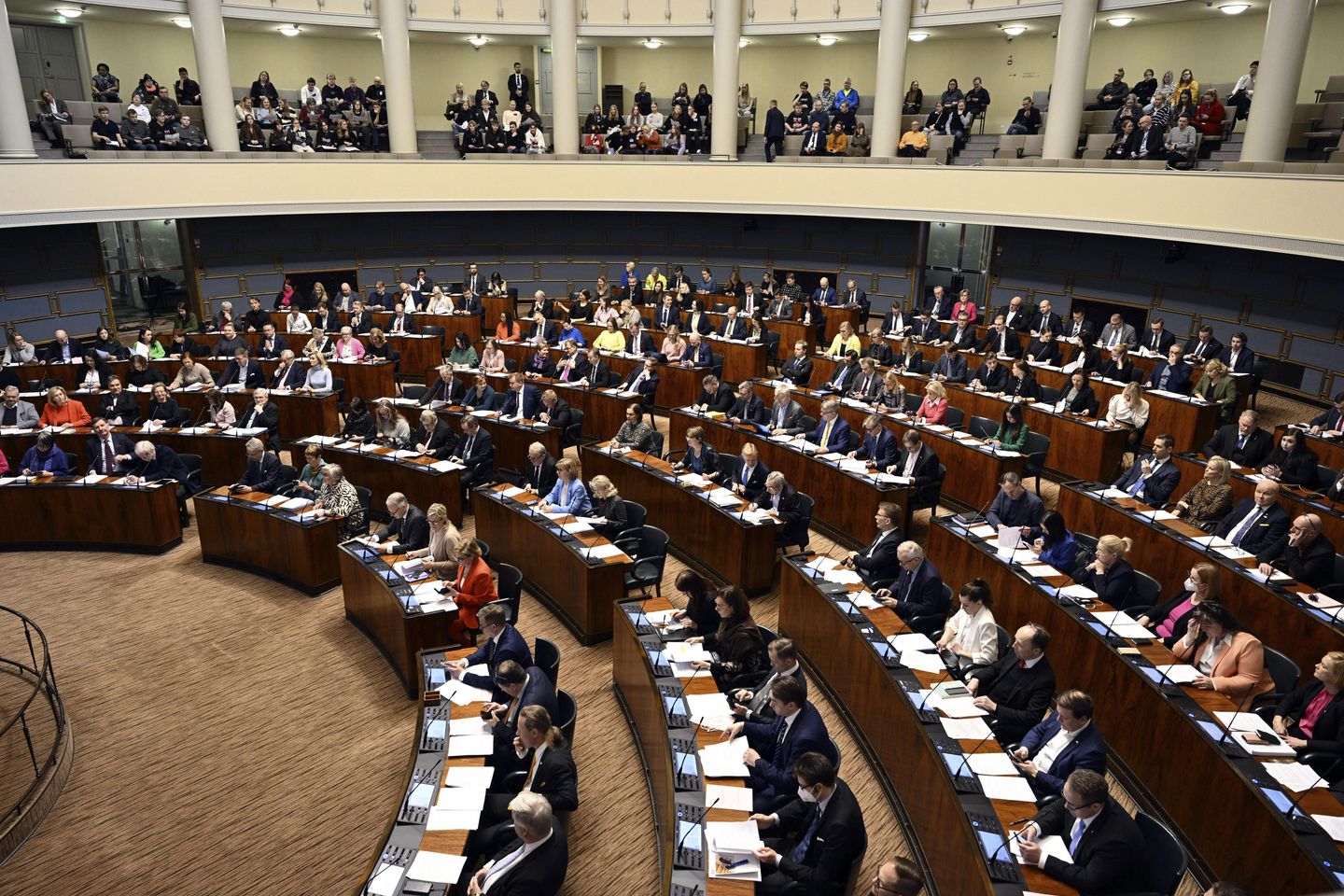 HELSINKI — Finland's Parliament gave final approval Wednesday to the Nordic country's bid to join NATO, with lawmakers signing off on membership along with the required legislation.
The 200-seat Eduskunta legislature voted 184-7 to authorize Finland's accession to NATO, clearing the last required domestic hurdle to becoming part of the 30-member Western military alliance.
Two of NATO's 30 existing members, Turkey and Hungary, have yet to ratify the joint application Finland and neighboring Sweden made last year. Admitting new members requires unanimous approval.
Finnish Prime Minister Sanna Marin's center-left government initiated the vote, seeking to secure the approval of her country's lawmakers before an April 2 general election.
President Sauli Niinisto has pledged to sign Wednesday's legislative decisions into law before the election.
Finland and Sweden, which are close partners culturally, economically and politically, applied together to join NATO in May 2022. Their bid is historic as Finland has remained military non-aligned since World War II, and Sweden has not been in a military conflict in the past 200 years.
---
PHOTOS: Finland's Parliament gives final approval for NATO bid
---
Most of the opposition to accepting Finland and Sweden as new NATO members comes from Turkey, which wants stronger action, mostly from Sweden, against groups that Ankara considers as terrorist organizations.
Swedish Prime Minister Ulf Kristersson said Wednesday that Sweden needs a law which forbids participation in terrorist organizations — a move considered important for Turkey to sign off on Sweden's NATO application.
"For far too long, Sweden has had too lax legislation regarding the possibility of participating in terrorist activities without it being a crime," Swedish news agency TT quoted Kristersson as saying.
Such a law is expected to be take effect by June 1, TT reported.
NATO Secretary-General Jens Stoltenberg said Tuesday in Helsinki that adding Finland and Sweden as members was "a top priority" for the alliance. He urged Turkey and Hungary to ratify the Nordic countries' accession.
Turkey has agreed to resume talks with Finland and Sweden in Brussels this month to iron out obstacles and issues that Ankara has, especially with Sweden.
Meanwhile, Hungary's parliament was scheduled to start debating the Nordic duo's NATO membership on Wednesday, with expected ratification at the end of March.
A senior Hungarian lawmaker said last week that Hungary was planning to send a delegation to Finland and Sweden to resolve "political disputes" that have raised doubts among some Hungarian lawmakers of whether to support their NATO bids.
Copyright © 2023 The Washington Times, LLC.